9th annual Conference of the Paris Forum
Paris Forum calls for sustainable financial practices to address debt vulnerabilities
The Paris Forum organized today its 9th annual Conference with the support of the Indonesian G20 Presidency and dedicated to promoting sustainable financial practices to address debt vulnerabilities. The Paris Forum brought together G20 creditors, borrowing countries, International Financial Institutions and NGOs to discuss debt issues to tackle the challenges of debt financing for low- income countries. The Paris Forum plays a complementary role to that of the Paris Club: while the Paris Club focuses on negotiations of debt restructuring, the Paris Forum aims to foster open exchanges on sovereign debt issues to improve the international financial architecture.
It also welcomed South Africa as a prospective member of the Paris Club, which will strengthen the work with emerging economies. 
This year's Conference was built on three main themes: a first panel discussion will be dedicated to debt transparency and information sharing; a second one to addressing debt vulnerabilities and a third one to Sovereign Green, Social and Sustainability Bonds. Participants highlighted the rising indebtedness of developing countries and stressed the need for better cooperation among all stakeholders.
The discussions have underscored how greater transparency is crucial. The Paris Club publishes each year the detailed claims of all its members, and the terms of each debt treatment are made public on its website. To move forward in this direction, Paris Club creditors have also decided to increase transparency on its procedures by publishing guidelines for debtor countries on debt treatments (cf. attached).
Background notes
1. The Paris Club was formed in 1956. It is an informal group of official creditors whose role is to find coordinated and sustainable solutions to the payment difficulties experienced by borrower countries.
2. The 22 members of the Paris Club are: Australia, Austria, Belgium, Brazil, Canada, Denmark, Finland, France, Germany, Ireland, Israel, Italy, Japan, Korea, the Netherlands, Norway, Russian Federation, Spain, Sweden, Switzerland, the United Kingdom and the United States of America.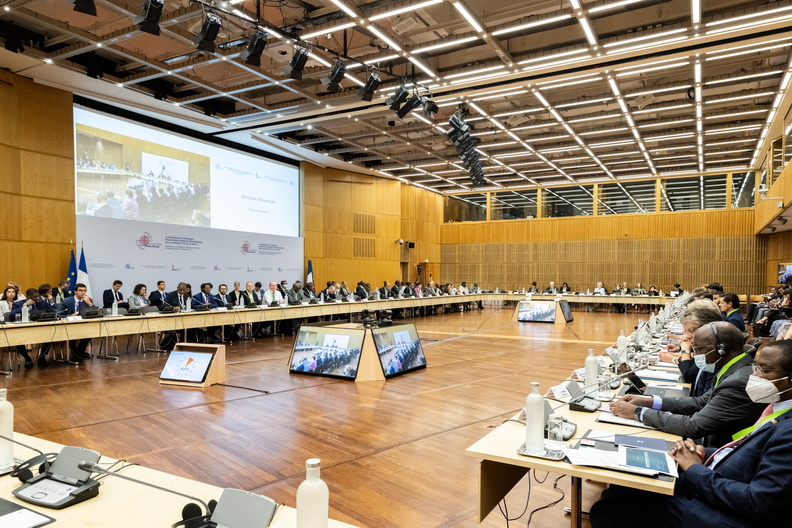 The videos of the opening and the closing of the conference are available at the following address (for the original or English version, please click on the player at the bottom right of the video) Retour sur la 9ème conférence du Forum de Paris | Direction générale du Trésor (economie.gouv.fr)
Credit FORUMdePARIS_photoCeliaBonnin